Play For Pink Tournament Fund Raiser
Play For Pink
September 24, 2023
Eastern Athletic Club - Blue Point
2023 Play For Pink Recap
Although the weather caused the event to move indoors, we were able to accept 26 Suffolk County girls' varsity tennis doubles teams (52 players). Players from 17 Suffolk County varsity tennis teams played round robin timed matches at Eastern Athletic Club- Blue Point
Thanks to Eastern Athletic Club – Blue Point and Gary Gaudio (Director of Tennis EAC) for donating the courts, making this years event possible
Special thanks to the Christina and Nina Brownie and Jen and Lianna McCormack of Bayport Blue Point for setting up and running our first-ever raffle. They raised $an additional $600 and gave out great prizes and ribbons.
The event raised over $1500 with the net proceeds donated to Good Samaritan Hospital Breast Health Center.
To donate directly to the: Good Samaritan Hospital Breast Health Center go to: https://goodsamaritan.chsli.org/breasthealthcenter
Donations may be made on behalf of the Suffolk County Tennis Coaches Association.
Play For Pink will return in September 2024.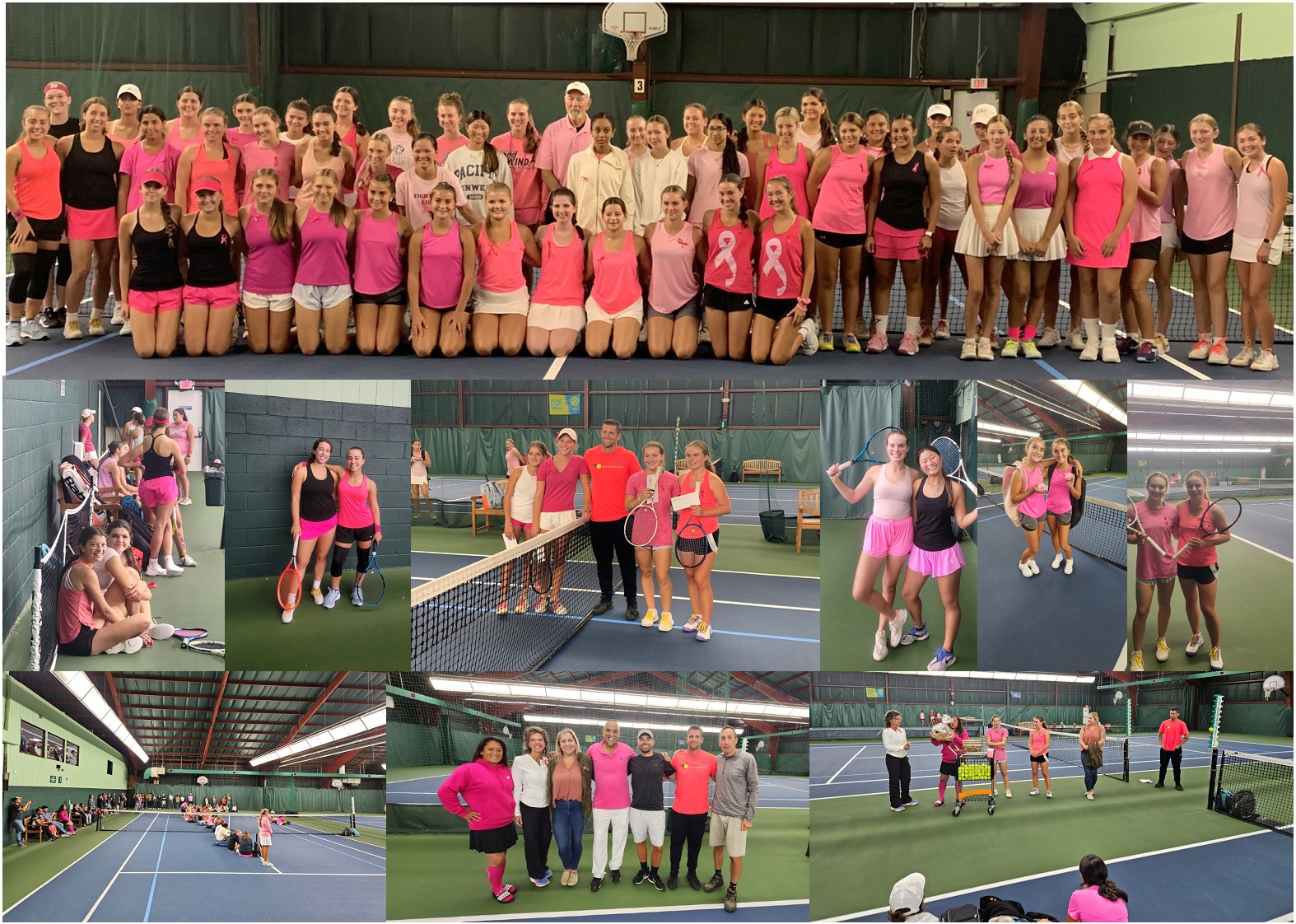 Varsity Tennis Teams Represented
Bayport-Blue Point
Connetquot
Harborfields
Huntington
Miller Place
Patchogue Medford
Riverhead
Sachem
Sayville
Shoreham-Wading River
Smithtown East
Smithtown West
St. Anthony's
West Islip
Westhampton
William Floyd
Huntington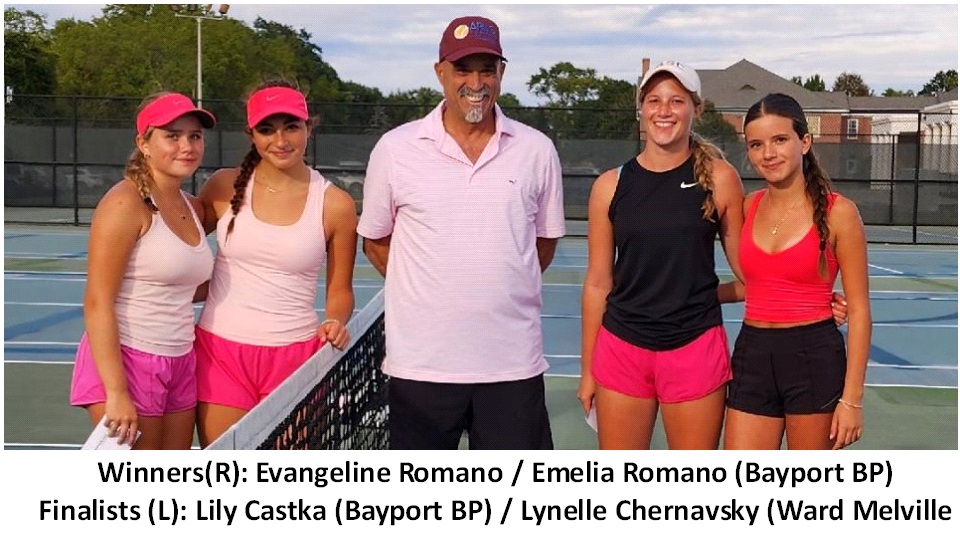 SCTCA Photo Album on the SCJTL Web Site Photo Album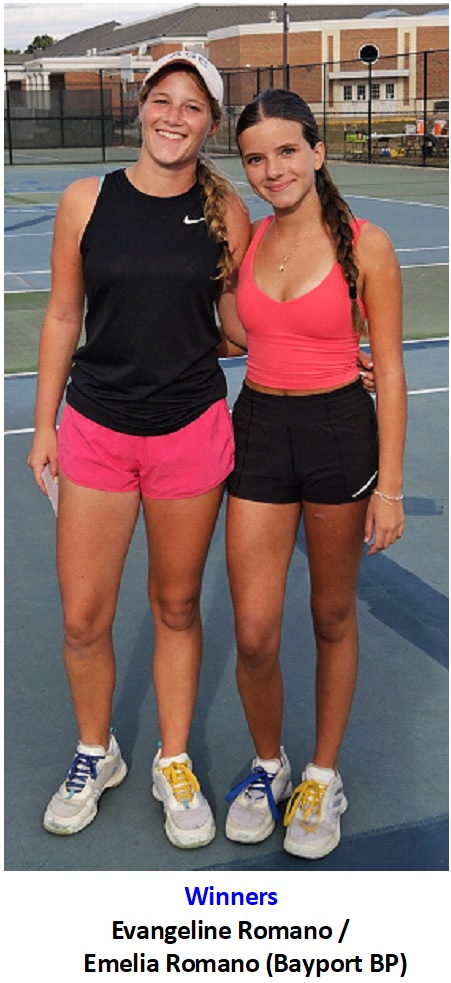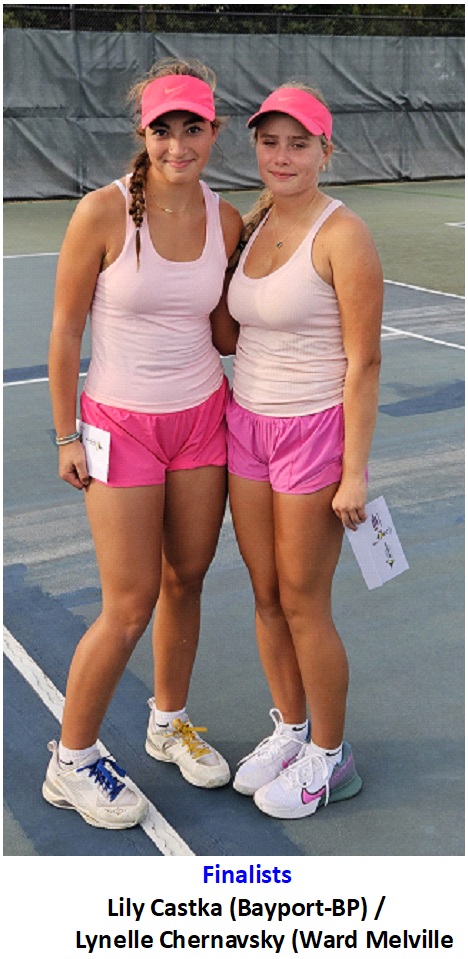 Organizers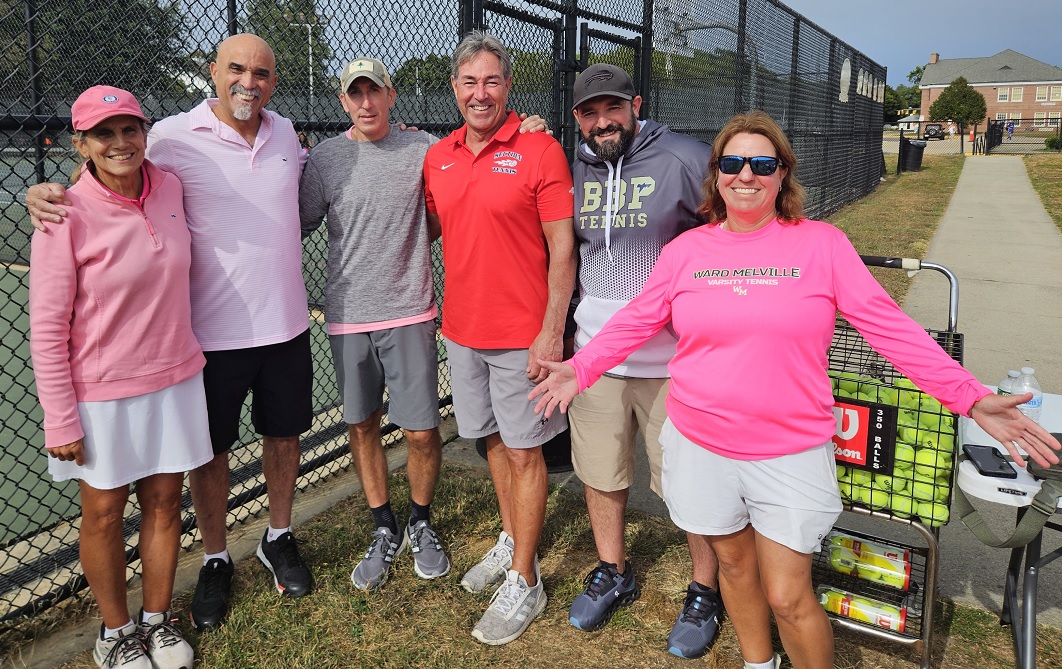 Raffle Organizers: Jen McCormack - Christina Brownie (BBP)
Victoria Ardito - Good Samaritan Hospital Breast Health Center
Joe Arias ( SCTCA Executive Director
Coach Jimmy Delevante (SCTCA President/ Harborfields)
Coach Erick Sussin ( Ward Melville)