Boys Tennis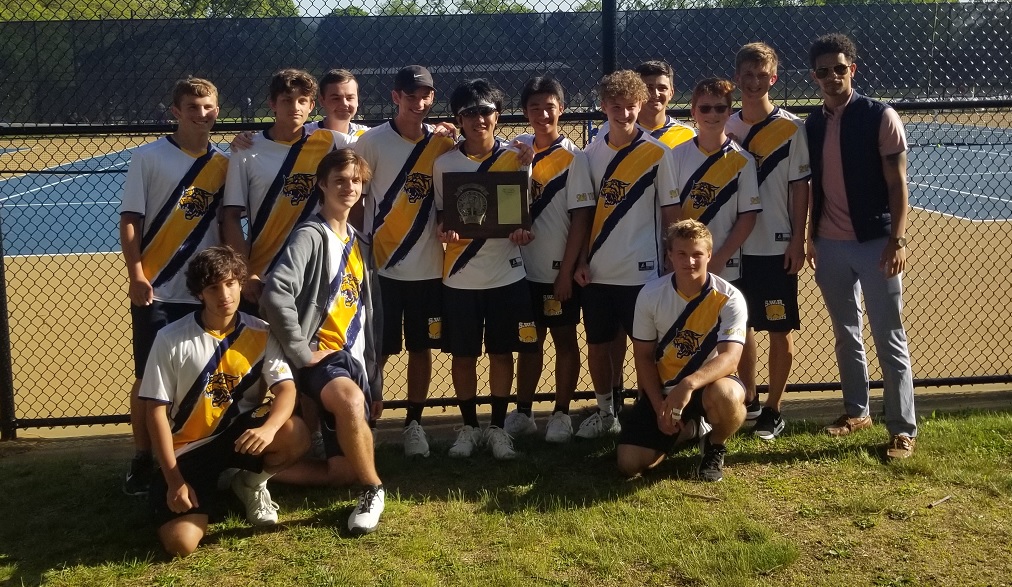 2022
Suffolk County Boys Small School Division Team Champions
Shoreham-Wading River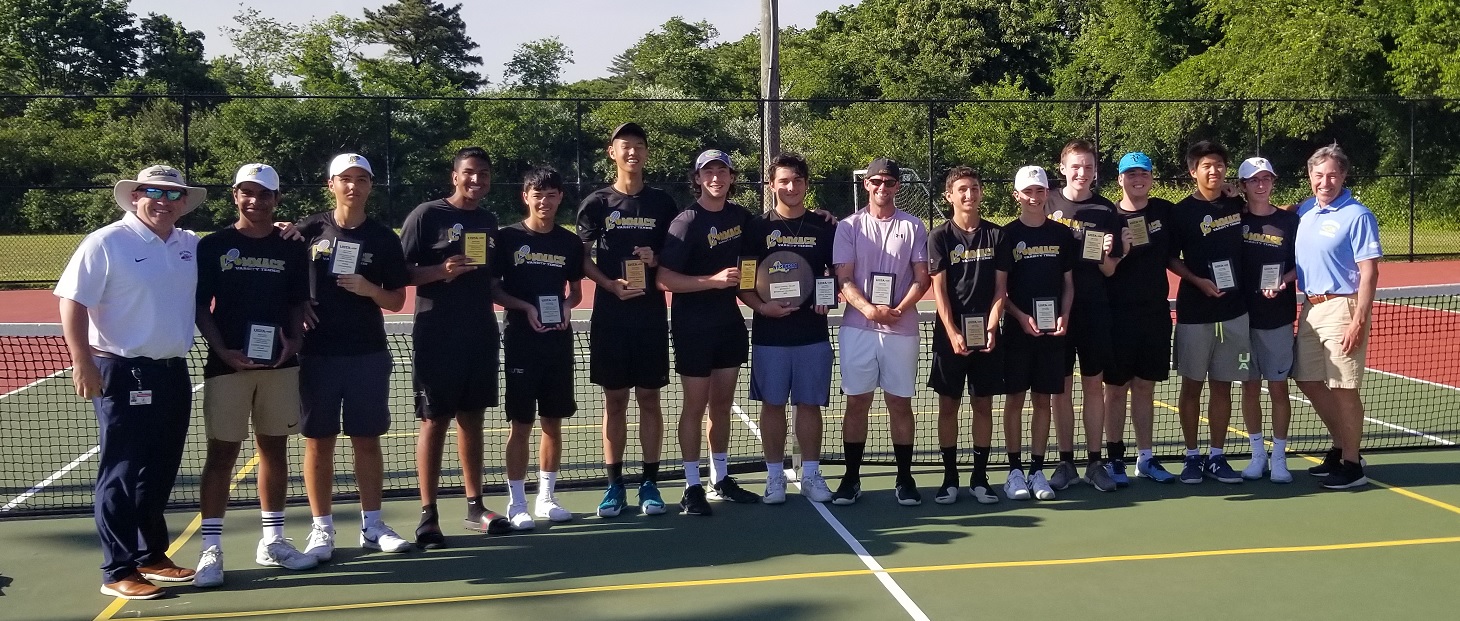 2022
Suffolk County Boys Large chool Division Team Champions (3rd Time)
Long Island Team Champions
Commack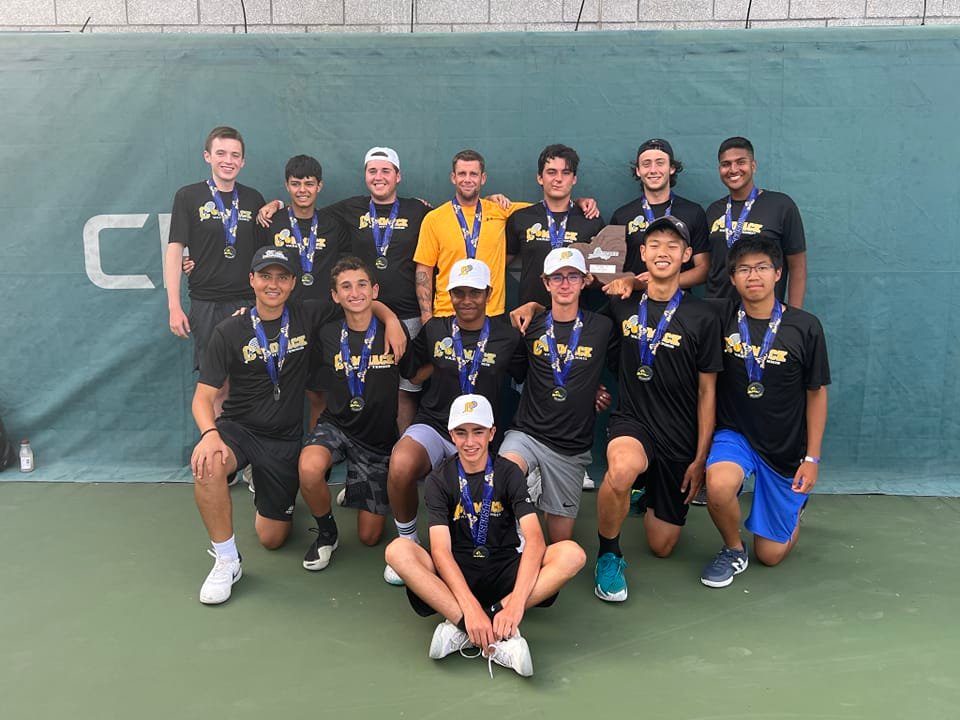 2022 New York State Team Finalists
Commack
Boys' Tennis - Mark Mensch
See Brackets for Section XI Tournament
2023 Boys Spring Tennis Season
Click here to go to Section XI Boys Tennis Web Site
2023 Boys Varsity Tennis Season Schedule
As of: February 3, 2023
Some dates UnderDevelopment by Section XI for 2023. Info updated as soon as it is available.

Boys Varsity Tennis Season Starts. First day of practice.

May 6, 2023:

Play For Autism - Ward Melville HS

Division-County-State Individual Championships
Click here for Divisions for Individual Competition

Division Individual Tournaments

County Championship Tournament - Smithtown East High School - 10:00 am Start

Boys States Individual Championship

County-State Team Championships

Section XI Team Tournament- SMALL and LARGE SCHOOLS

Section XI County Team Championship: SMALL SCHOOLS

Boys Long Island Team Chp. Small School - 4pm @ Hofstra University tennis courts.

Section XI County Team Championship- LARGE SCHOOLS

Boys Long Island Team Chp. Large School - 4pm @ Hofstra University tennis courts.

June 6, 2023:

Suffolk County Boys Varsity Tennis Awards Dinner

Boys NY State Individual Championship @ USTA Billie Jean King National Tennis Center, Queens

June 9, 2023:

Boys NY State Team Championship @ USTA Billie Jean King National Tennis Center, Queens
--------------------------
2023 Boys JHS ( Middle School ) Tennis starts : March 2023
Click here to go to Suffolk County Middle School Tennis Coaches Association (SCMSTCA) Web Site.
--------------------------
All dates are subject to change.
Please check with your school Athletic Office for specifics to your school district.
Boys Tennis - Division Individual Tournaments
(Divisionals)
Times determined by Division Heads
---
Championship Updates:
Boys' Tennis - Mark Mensch
See Brackets for Section XI Tournament

Division Individual Championships
2023
Boys Tennis Division Individual Championship
(Divisionals)
Rounds 1 and 2
Division I at Smithtown West HS
Division II at East Islip HS
Division III at Mt. Sinai HS
Division IV at Shoreham-Wading River HS
---
---
State Championship for Spring 2023
Boys Tennis NYSPHSAA Individual Championship

---
Boys Long Island Team Long Island Championship for Spring 2023

To be held in Nassau County Spring 2023 at Hofstra University Tennis Courts.
---
State Team Championship Boys 2023!!
NY State Boys Tennis NYSPHSAA TEAM Championship
Location : USTA Billie Jean King National Tennis Center, Flushing Queens
County Awards
All-League:
Selected by Coach according to league finish guidelines. Determined by the final placement from seasonal League competition.
All-Division:
Doubles teams that win 2 matches in the Division Tournament. Get to 3rd round they become All-Division.
All-County:
Doubles: All 4 teams (semi-finalist in the Division Tournament) in each division (8 players) from Doubles that advance to the County Tournament will be All-County.
Singles: All 8 players (quarter-finalists in the Division Tournament) in each division from singles that advance to the County Tournament will be All-County.
All-State:
Top 4 players left in singles and doubles County tournament.
Top 3 All-State players player in the NYSPHSAA Championship.
County Awards are presented at the Suffolk County Boys Varsity tennis Awards Dinner.
Suffolk County Awards are permanently posted on the Suffolk County Varsity Tennis Honor Roll.