Suffolk County Tennis Coaches Association

Supporting and representing Suffolk County Boys and Girls Varsity Tennis Coaches
in Suffolk County , New York.
Important Links
Suffolk County Tennis News and Events
Suffolk County Girls Varsity Tennis Awards Dinner
Tuesday
November 7, 2017
6:30 pm to 9:30 pm
Villa Lombardi, Holbrook
Click EVENTS for details.
-------------
USTA College Showcase Day
Sunday, November 5, 2017
Saw Mill Club, Mount Kisco NY
Click here for information Flyer
----------------
LI News Radio Spotlight On Schools
radio interview about Suffolk County school tennis.
Listen in on a discussion about tennis in Suffolk County with Coach Bob Davis, Grand, Slam Tennis, the USTA and Coach Joe Arias hosted by LI New Radio host Robert Vecchio.
Aired: Saturday, August 12, 2017
10:30 am - 11:00 am
LI News Radio 103.9
More go to: LI News Radio Spotlight On Schools
----------------
Long Island Team Championship is back!

October 23-25, 2017
Site and Time TBA
-------------

East Hampton/ Bridgehampton/Pierson Varsity Player Jack Loucheim raises money for Bridgehampton community center.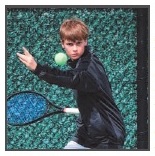 Suffolk County Varsity Tennis Supporters
2017 Girls Varsity Tennis
Tennis Coaches Meeting
Fall 2017
August 22, 2017
Tuesday
1:00 PM
Patchogue-Medford HS
181 Buffalo Ave, Medford, NY 11763
(Click here for directions.)